EGStar Product Review
South EGStar
A long term passed, the Android version EGStar is coming back with new design.
According to the using habit of users, we decide to keep the Android version EGStar as same as the Windows Mobile version, so that users are able to use the Android version easily with the experience on Windows Mobile version. At the mean time, we made some optimization on EGStar to meet all kinds of demands from users.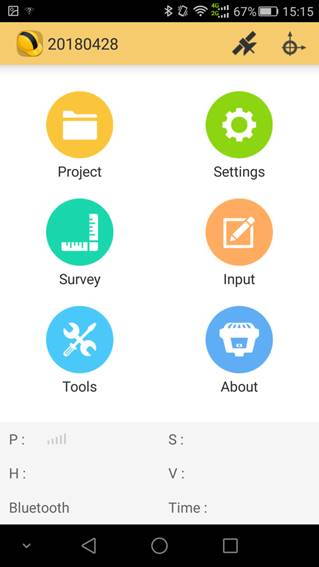 Classical tilt survey
Since tilt survey comes out, such a utility function is widely used in different fields, and more and more users require this function.
This function on EGStar is designed to be "Tilt compensation" , to activate tilt compensation, users only need to tap on the switch then E-Bubble and Magnetic would appear under tilt compensation option. This is very convenience for uses who would not be annoyance about looking for the sensor calibration interface.
To calibrate sensors, get into the corresponding interface and click the calibrate button to perform the calibration according to operation instructions.
Slowly rotate the instrument about each of its 3 axes to make sure all the direction can be calibrated, so that the instrument can recognize which direction the instrument inclines, then make the correct compensation.
Shake measurement
The shake measurement actually is another method of tilt measurement on SOUTH instruments, it is mainly to optimize the classical tilt measurement on simplifying the operation, which no more need to calibrate the magnetic field but only the e-bubble, then catch the high precision coordinates.
Point the tip of carbon fiber pole which has instrument installed to the position, click "Send" button to start shake measurement accompany instrument shaking by a large circle till progress bar achieve to 100%, then a high precision point is picked up.
PPK survey
PPK survey is still reserved on Android EGStar to meet most of users' requirement. Easy to operate, users only need to enable the PPK function on software and define time interval for one point observation, data file would be recorded on controller. After that download data file to post processing software along with project file for the final work.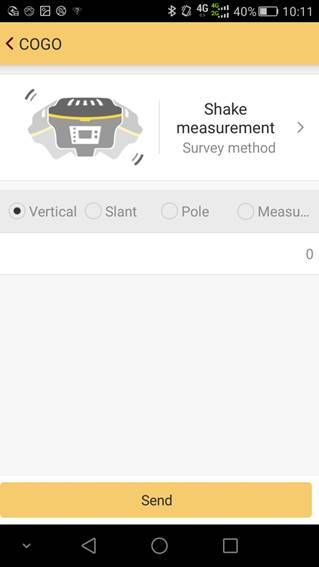 CAD stakeout
In Survey-CAD stakeout, the DXF file details are displayed better than the previous Base Map function.
Android EGSTAR now supports importing DWG format file. DWG files have many advantages over DXF files, such as smaller size, more details and better compatibility.
After importing DXF or DWG files, we can not only do the survey work on the base map, but also do the stakeout of the base map.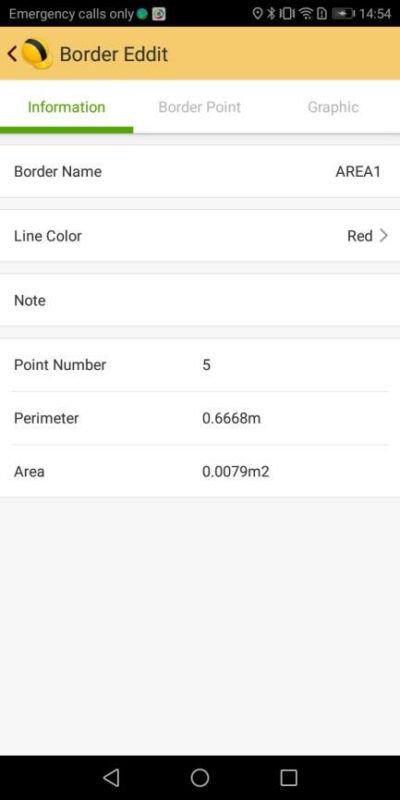 Area Survey
In the new function of Area Survey, we can create different areas of different color to collect points for calculating the perimeter and area
Multi-language supports
Android EGSTAR is now better adapted to different languages, including Chinese, English, Spanish, Russian, Turkish, Portuguese and more. After installation, we can go to Settings-Project Options-General-Language and it will automatically switch to local language
Cloud service
Cloud service is an interactive mode based on the internet corresponding services, it is a trend of internet development. Most of SOUTH instruments has supported cloud service already.
With the cloud service, we can remote control the instrument, upload raw data of instrument to cloud, distribute mission to controller software and so on.